News & Announcements
§ 2015 Election Results
The 2015 election produced the following results:
Vice-President – Kay Norton
Treasurer – Sabine Feisst
Members-at Large: Renee Lapp Norris and Steve Swayne
§ Call for Seminar Topics for 2016 Annual Meeting
Deadline: February 28, 2015

The Society for American Music invites proposals for seminar topics for its annual conference to be held in Boston, MA, March 9-13, 2016. For further details and submission instructions please visit our Boston conference page.
§ SAM Conference 2015
Visit our Sacramento page for complete information about the 2015 conference. REGISTRATION ALERT: Early-bird registration ends on February 9!
§ Olly Wilson Named Honorary Member For 2015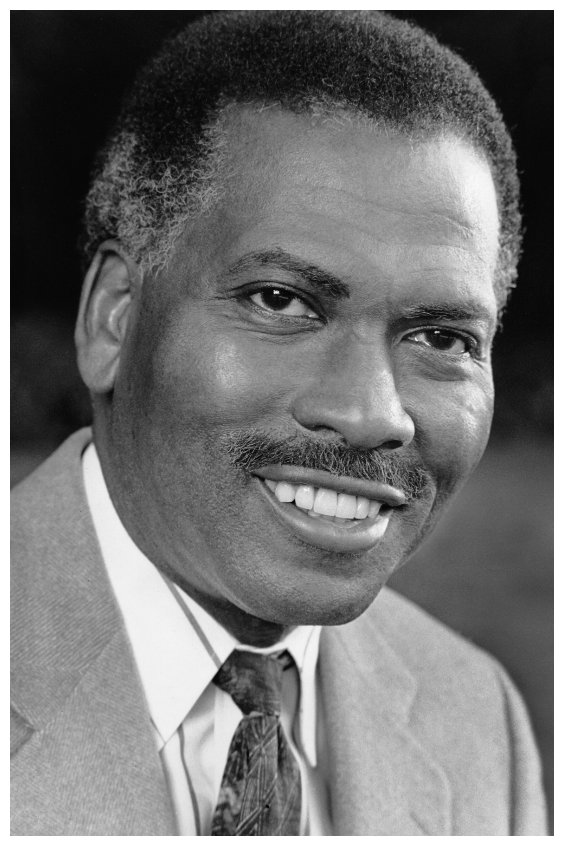 The Society for American Music is very pleased to announce that Olly Wilson will be our Honorary Member at the annual meeting to be held in Sacramento in 2015. Olly Wilson has distinguished himself in multiple fields. He is currently emeritus professor at the University of California, Berkeley, where he taught composition between 1970 and 2002. He held many important and prestigious positions at Berkeley, including chair of the Music Department (1993-97), the Chambers Endowed Professorship (1995-1998), and Assistant Chancellor for International Affairs (1986-90). Before that, he taught at the Florida A&M University (1960-62, 1964-5), and Oberlin College Conservatory of Music (1965-70). He cofounded the Berkeley Contemporary Chamber Players to perform contemporary music in 1970. He received commissions from the Chicago Symphony Orchestra and the New York Philharmonic. His awards include a Guggenheim Fellowship (1971-72), the coveted Elise Stoeger Prize from the Chamber Music Society at Lincoln Center (1992), the Rome Prize (2008), and election to the American Academy of Arts and Letters (1995), among many others. He was Resident Fellow at the Rockefeller Foundation Center in Bellagio, Italy (1991), and served as the Fromm Foundation Composer in Residence at the American Academy in Rome in 2008. As a composer, his style was marked by the innovative synthesis of modernist techniques and African American traditional music. His music has been published by Gunmar Music (a division of G. Schirmer) and recorded by major labels such as Columbia, CRI, New World, Desto, and Turnabout.
As a scholar, Wilson published groundbreaking work theorizing the relationship between African American music and West African music. His detailed knowledge of both types of music, combined with a composer's sensitivity to sound and musical style, enabled him to make significant advances on the earlier work of scholars. His articles are still cited frequently and considered foundational in the scholarship of African American music.
Information about the honorary member induction ceremony will be forthcoming!
§ 2014 SAM Awards Announced
The Society for American Music is please to announce the 2014 winners of the following awards and subventions. Congratulations!
Awards
Fellowships
Subventions
H. Earle Johnson Print Subvention

Ryan Bañagale, Arranging Gershwin: Rhapsody in Blue and the Creation of an American Icon. Oxford University Press.
Sherrie Tucker, Dance Floor Democracy: The Social Geography of Memory at the Hollywood Canteen. Duke University Press



Sight & Sound Subvention

Iain Quinn for his submission: The Organ Works of Vincent Persichetti. This project will make available to the public in recorded format four organ works of Vincent Persichetti, a major figure in twentieth-century American music. The scheduled release of the CD is 2015.
§ SAM/2.0 Campaign
"Promoting New Scholarship in Music of the Americas" – Despite the richness of American music scholarship today, challenges remain: to secure adequate support for research, sufficient publication subventions, and an endowment. To address these challenges, we are launching our first major campaign: SAM/2.0!
A multi-year pledge drive through the annual meeting in 2016, the SAM/2.0 Campaign will enhance the Society's ability to fund, promote, and reward new scholarship in American music. Your donation, pledge, or bequest will help us to promote new scholarship in music of the Americas and ensure the financial stability of the Society!
Visit www.sam2point0.net for more information and to fill out your pledge card. Every donation matters!
Give a JSAM Gift Subscription
The Society for American Music is pleased to announce that it is now possible for you to share the in-depth and quality research presented in each issue of the Journal of the Society for American Music with family and friends. Gift subscriptions are only $50.00 per year! These are only available to current members of SAM and can be renewed annually. We'll even send the recipient a card letting them know about your gift! Simply complete the JSAM Gift Subscription Form and mail or fax it back to us.
Our Mission
The mission of the Society for American Music is to stimulate the appreciation, performance, creation and study of American musics of all eras and in all their diversity, including the full range of activities and institutions associated with these musics throughout the world.
Oscar Sonneck (1873-1928)

The Society for American Music was founded in honor of and originally named for the first critical scholar and bibliographer of American Music, Oscar G. T. Sonneck.
The Sonneck Circle was established in 2003 to honor the memory of Oscar Sonneck, and offers its members additional benefits. To see a list of contributors and read more about the Sonneck Circle click here.